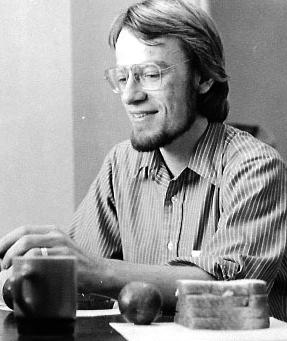 "Be anything you want. Be madmen, drunks, and bastards of every shape and form. But at all costs avoid one thing: success." - Thomas Merton
As my extended family gathered around the Thanksgiving dinner table before the market crash in 2008, conversation with cousins flowed about friends making big money with technology start-ups: "more, more; faster, faster; bigger, bigger."

A hail of laughter greeted me when I quietly muttered that my ambition was, "poorer, poorer; slower, slower; smaller, smaller."
When Sojourners started in 1970, I was 23 years old. Seven young seminary students pooled $100 each and used an old typesetter that we rented for $25 a night above a noisy bar to print 20,000 copies of the first Post-American.